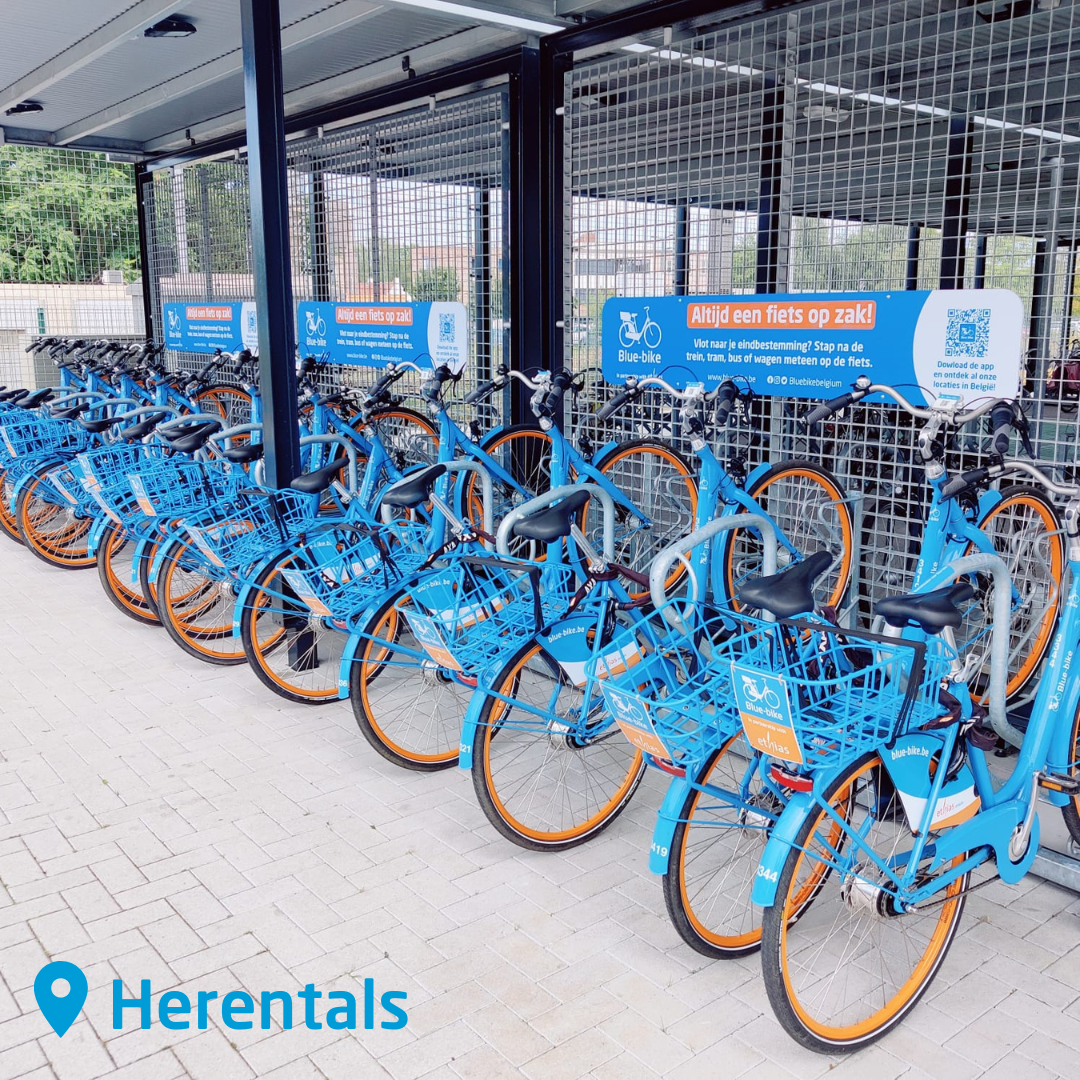 Herentals: where cycling heroes meet
Did you know that Herentals is the place to be if you want to visit one of the most important cycling cities in Flanders? And no, we're not referring to that yellow danger in the cycling peloton (they don't need to come here), but rather to the many cycling highways that intersect here.
These 'cycle highways' are convenient for quickly reaching surrounding areas, even with Blue-bike. From the train station, you can easily cycle to the industrial area around Umicore in Olen or to the numerous companies along the Albert Canal (F5 Antwerp-Hasselt) via the F105. Soon, the connection to the Mondelez cookie factory and the Klein-Gent & Wolfstee industrial estate will also be completed (F103 to Lier and F106 to Aarschot).
At the Herentals train station, as a member, you can already borrow a Blue-bike for only €1.50. We also offer a convenient (and sustainable!) mobility solution for the numerous Kempische companies in the vicinity through our voucher system.
For more information, visit here