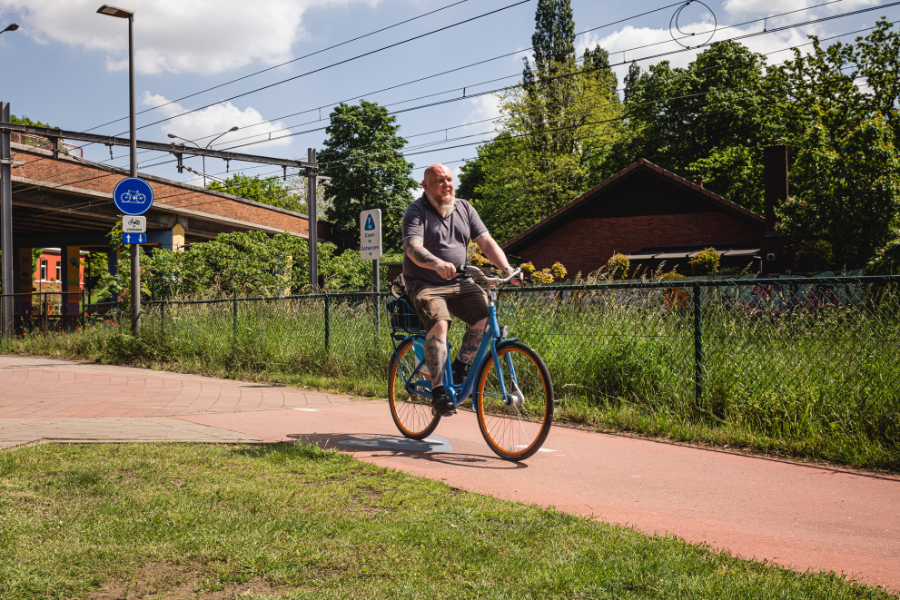 Touring Walem-Heffen-Battel
Find peace in the villages surrounding Mechelen and enjoy all the beauty that the city of Dijle has to offer. This junction route takes you along the Deile to Walem, where you can take a short walk to the fort. Continue your journey to Heffen and Zennegat. Cycle along quiet roads, allowing you to fully absorb the landscape. Through Battel, cycle back towards the center of Mechelen, where you can conclude your ride with a well-deserved Gouden Carolus.
This route is 35 kilometers long and includes an optional 4-kilometer walk in Walem. The starting and ending location is at the tourist information office of the city of Mechelen (Vleeshouwersstraat 6).
Borrow a Blue-bike at the station
In Mechelen, you can borrow Blue-bikes at three locations:
Always return your bike to the place where you borrowed it.
For each bike you borrow, you only pay €1,50 here. With one membership, you can also borrow two bikes at the same time.
Want to check in advance how many bikes are available? You can do so through our website or the Blue-bike app (Android or iOS).
Share your photos
Have you explored Mechelen with a Blue-bike? Share your photos on your social media using the hashtag #bluebikebelgium.
Foto's (c) Visit Mechelen